Dr. Simon Hearn, Registered Psychologist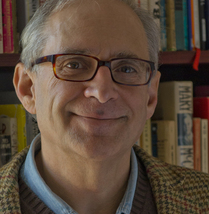 Dr. Simon Hearn
Hello! I'm a Registered Psychologist in Vancouver and Coquitlam, license no. 01194, with 30 years of training and therapeutic experience. I have Saturday and some evening appointments.
If you're seeking a very experienced professional—a highly skilled, warm & culturally sensitive therapist—perhaps I can be of help.
UPDATE: Dr. Hearn recently published in the Journal of Adult Development: "Between Integrity and Despair: Toward Construct Validation of Erikson's Eighth Stage" Simon Hearn • Gary Saulnier • Janet Strayer • Margarete Glenham • Ray Koopman • James E. Marcia. (link to publication)
Coaching Now Available!
Whatever Your Line of Work--Coaching Toward Your Professional Evolution!
Dr. Hearn has acquired credits toward Registration with the International Coaching Federation (ICF) through the College of Executive Coaching, of Santa Barbara, California (accredited by the Canadian and American Psychological Associations).
He is now offering Business/Executive Coaching services: Coaching will be available in person and by phone/Skype. Visit this page to learn more.
About Dr. Simon Hearn
I'm a psychological "general practitioner," in that I work with a wide range of clients on a wide range of issues. I see individual adults, adolescents, couples and families. I can communicate with your physician as required.
I work in general-practice settings with individuals, couples and teens in Vancouver and Coquitlam.
I began private work in 1996, though I first saw clients in a practicum in 1981, and have practiced in a range of clinical settings since then, including the Forensic Psychiatric Institute, Vancouver General Hospital, and Gastown Vocational Services. I engage in ongoing professional development (workshops, reading, peer supervision) and self-development. I'm straight and my practice is gay-positive.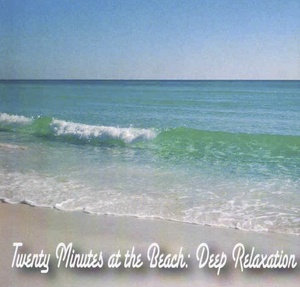 Relaxation CD now available. This disc contains a guided imagery narration, with waves in the background, that leads the listener to a calming beach scene and through progressive muscle relaxation. It induces a deeply relaxed state. Dr. Hearn uses this process in his practice. It helps banish headaches and helps people to relax when they are confronting difficult emotional material. It can help insomniacs relax enough to sleep. It provides a refreshing and energizing experience, like a deep meditation.
CD $12.00 + S&H
In addition to my ongoing therapy and assessment work, I have helped to train Master's students in counseling at the University of British Columbia and Master's and Doctoral students in Clinical Psychology from Simon Fraser University. I've been requested by the College of Psychologists to supervise psychologists who require extra training or monitoring, and have been an Oral Examiner of new psychologists who are in process of getting registered with the College of Psychologists of BC. I have been accepted as an Expert Witness in Provincial Courts of BC and am comfortable testifying as an Expert Witness.
Relationship/communication problems, abuse, depression, panic disorder, generalized anxiety, social phobias, post-traumatic stress and work burnout are among the issues I most commonly help clients with, though this is not a complete list.
This box is edited whenever the answers below change
Is Dr. Hearn presently accepting new clients?
YES
Is there a waiting period for therapy?
NO
I am trained in Eye Movement Desensitization and Reprocessing (EMDR), an excellent methodology for helping people file and dispense with painful memories—really!—and this approach is also good for growing confidence and self-esteem. (For more information on what EMDR is and how it works, please visit www.emdr.com or www.emdria.org).
What a session is like: I get down to work right away, getting to know you and learning to understand your viewpoint. Then we start to look at making changes.
I am knowledgeable about psychiatric medications and can discuss these with your physician or psychiatrist.
I also practice psychological assessment, and write reports that portray and represent the client in ways that he or she can use. I can deliver thoroughness, a professional tone and clear writing style. If you require help with vocational testing and planning, or a personality/diagnostic assessment, I have extensive experience in these areas.
I am available to do psychological assessments for people who are looking to adopt children.
Please contact me directly by email or phone at 604 732 5991 to enquire further.
Counseling Appointments:
-- I'm available for individual, couple or family sessions Tuesdays 10:30am-6pm; Thursdays from 9:30am-6pm; Saturdays 11am-2pm at the Hycroft Building, 3195 Granville St. at 16th, Suite 101 (2nd floor). Please phone 604-732-5991 to book appointments. Parking is available on the street or there is pay parking under the building.
-- Best times to contact Dr. Hearn to book an appointment in person: Mondays 11am-6pm: Tuesdays 9am-7pm; Wednesdays 9-11am; Thursdays 9-10am.
-- I work Mondays 12pm-6pm and Wednesdays, 1-9pm, in Coquitlam at 202-1046 Austin Ave. Please phone 604-931-7211 to book appointments and get directions. Local street parking is available.
Payment is by cash, credit card, cheque, or e-transfer (but not debit) at the Granville Office.